Hydromax Before and After Results
Does Hydromax work?
Yes! There's a reason why Hydromax is the world's most popular model of penis pumps - because it delivers real results and remarkable gains.
The Hydromax series is ideal for both new and experienced users wanting to achieve growth and improve their sex life. With 88% of satisfied users reporting noticeable gains for size, erection quality, libido and personal confidence too. For the best results possible, we'd recommend using your Hydromax pump for 5 minutes at a time, with 3 sessions (for a total of 15 minutes use) creating unbeatable results.
Wondering what makes our penis pumps superior? We recognised a gap in the market and designed the world's first Hydropump to add a new and unique approach to the existing models. By using water instead of air, Hydropump adds an extra level of convenience, power and comfort - making it easier to use while delivering better results.
Hydromax pump before and after results
Want to know more or see some real before and after results for yourself? Take a look at our reviews page to learn what people really think of Hydromax penis pumps. And, head over to the Bathmate blog to see some Hydromax before and after results videos (these videos contain full-frontal nudity and watching requires you to verify your age). We understand that everyone's body works differently and while we can't promise you'll see results as impressive as others, we're still so confident in the Hydromax pumps that we're able to guarantee your complete satisfaction and make sure that you get exactly what you pay for. If for whatever reason, you're not satisfied, you'll have 60 days after the date the product originally arrived at the order shipping address (according to the courier tracking information) to return your pump for a full refund.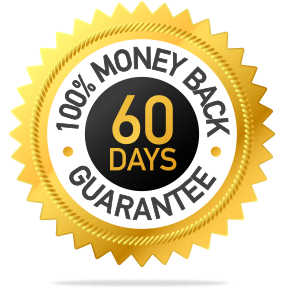 60 DAY MONEY-BACK GUARANTEE, NO QUIBBLES!
It can be difficult to know whether to believe everything that's said about hydropumps. We think the best way to reassure you is to let you see the results for yourself. When you buy through this website, we offer a complete 60-day refund policy.
If you're not satisfied by how your Bathmate hydropump performs (though we're absolutely sure you will be), you can return it for a full refund, absolutely no questions asked. With users typically seeing great results after about a month of regular use, you'll have more than enough time to see the real effects of our penis pumps.
60 DAYS TO DECIDE

NO QUESTIONS ASKED

FULL MONEY REFUND
Terms
This offer is only valid on pumps purchased through this site (www.officialhydromaxpump.com). 60-day period is applicable from the date of purchase, provided on the order confirmation. If you claim a refund for your first 60 days and later decide you want to re-purchase, this offer will no longer be available. This is necessary to avoid abuse of the offer.
SHARE YOUR EXPERIENCE
Do you have a Hydromax success story you'd like to share?
Tell us about it
SIGN-UP FOR EXCLUSIVE DEALS

Latest Offers, News and Updates
Tell Us About Your Hydromax Experience
Let us know about your experience with our products.
How We're Handling Covid-19
Understandably, a lot of people have asked how we're handling the current situation with Covid-19/ Coronavirus. I want to assure you that we're taking all reasonable precautions, going above and beyond current government recommendations, with many of our staff working from home.
We always work to maintain a large stockpile of our pumps and other products when possible, to minimise disruption in the case of events like this. All of our pumps are made inside our UK factory, where we're taking heightened safety & hygiene measures to ensure the safety of our staff and customers. We're following the situation, with regular meetings to stay on top of any developments.
As a personal message, I hope you're staying as safe as possible, wherever you are.
Close